Cornish Sea Salt X Henry Holland
Cornish Sea Salt collaborates with Henry Holland Studio on limited edition ceramics range. The nation's fastest growing favourite salt brand Cornish Sea Salt launches their second-in-a series of guest collaborations with Henry Holland Studio, filling the need of true foodies to have good sea salt, housed stylishly in the kitchen and on the table. In a meeting of two great British minds, Henry Holland Studio have created the ceramics together with Cornish Sea Salt, demonstrating the familiar silhouettes of the Henry Holland Studio tableware collection, whilst taking inspiration from the powerful Cornish Coastline.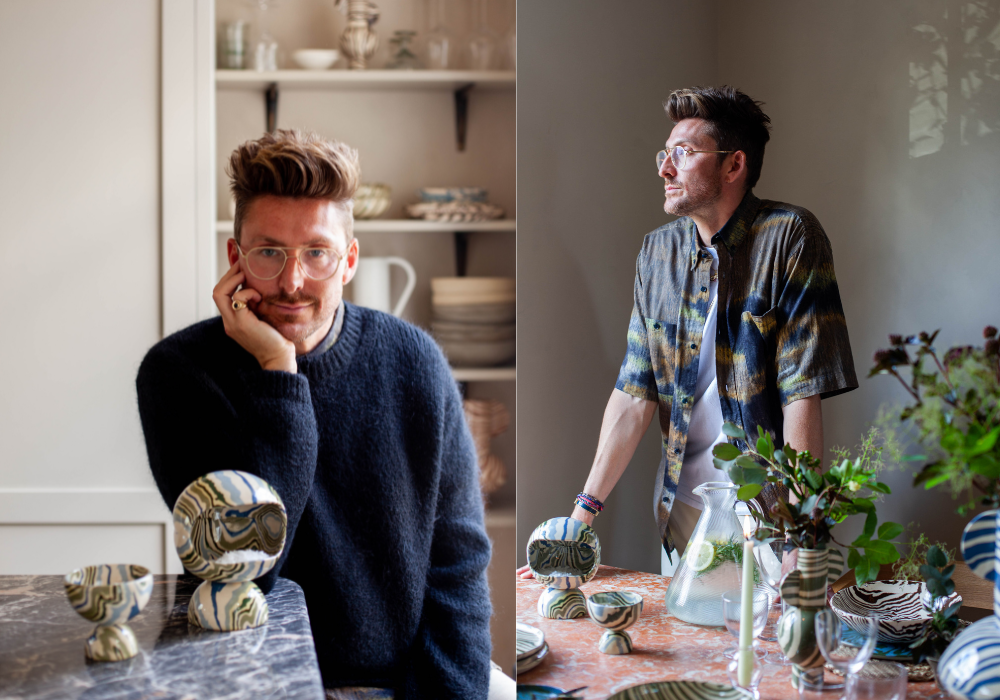 Henry Holland Studio
Henry Holland Studio is a collection of hand built ceramics and Homeware projects from designer Henry Holland. The former Creative Director of fashion label House of Holland, Henry first discovered a love of ceramics during the pandemic.Intended as a creative outlet, as he took a break from fashion, he stumbled across his interpretation of the Nerikomi technique, while sat at his kitchen table during lockdown, when government restrictions meant he was no longer able to attend lessons at his local Hackney pottery studio.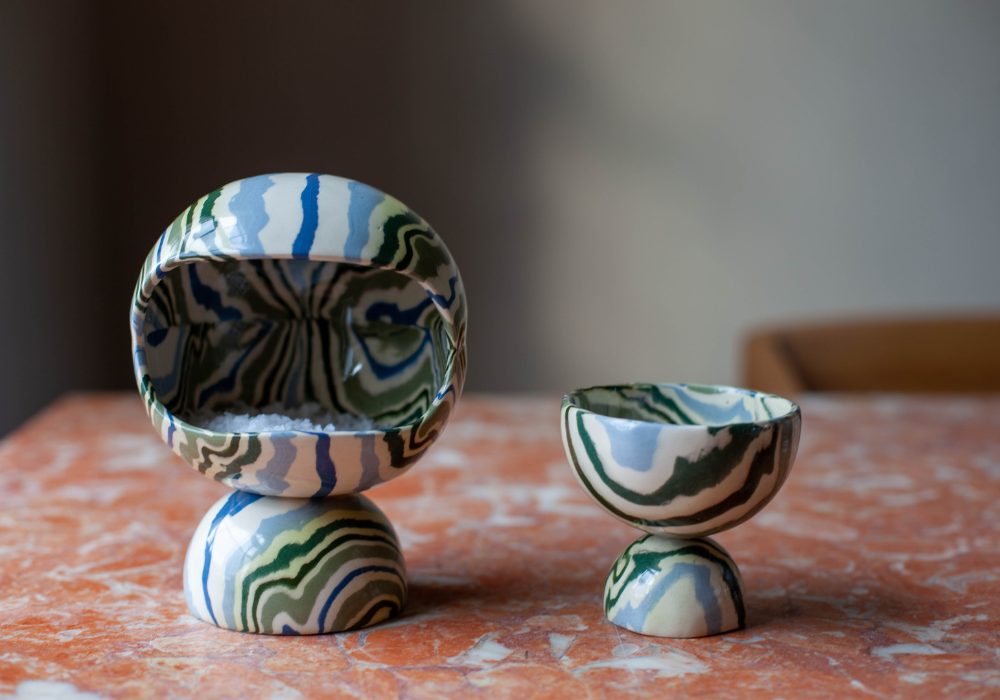 COMING SOON....
In our humble opinion, for people who cook from scratch, the salt pig is a vital piece of kitchen equipment. You need to be able to handle sea salt so many times in the cooking process from rubbing into meats, sprinkling into sauces or scrunching over oven bakes; it needs to be accessible but also protected from the steam in the kitchen with a hooded bowl. For the table, because sea salt has such a soft texture, it does not work in a grinder. The pinch pot is a lovely alternative to add to the table, so you can dip in and add salt to your food.