Latest
Cornish Sea Salt X Henry Holland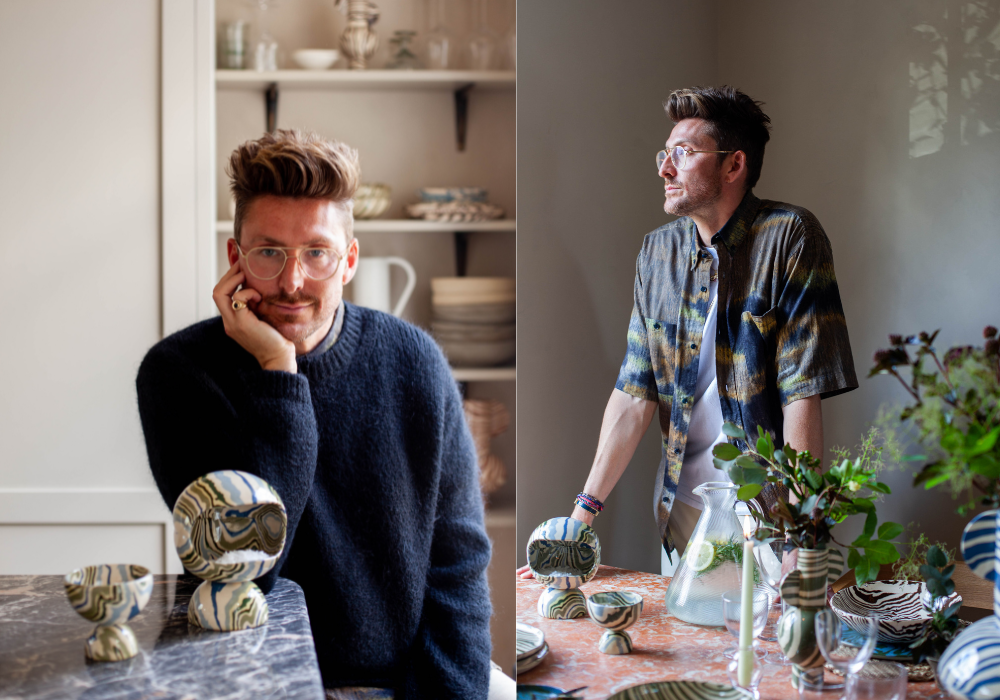 Cornish Sea Salt collaborates with Henry Holland Studio on limited edition ceramics range.
The nation's fastest growing favourite salt brand Cornish Sea Salt launches their second-in-a series of guest collaborations with Henry Holland Studio, filling the need of true foodies to have good sea salt, housed stylishly in the kitchen and on the table. In a meeting of two great British minds, Henry Holland Studio have created the ceramics together with Cornish Sea Salt, demonstrating the familiar silhouettes of the Henry Holland Studio tableware collection, whilst taking inspiration from the powerful Cornish Coastline.

The hand-made salt pig and pinch pot provide not only stylish tablescaping and your dinner party must have, but are also an essential tool for any budding chef, making a pinch of high-quality sea salt only ever an arm's length away. For Henry, a pinch pot aficionado, the opportunity to partner with a fellow British made brand, specialising in doing sea salt differently, has excited him in many ways; 'we have been working on ways of developing new colours with our recycled clay for a while. When we needed to create multiple shades for this project to reflect the Cornish Coast, it was the perfect vehicle for us to use this technique. Making sure we operate in the most sustainable way possible is fundamental.'




Cornish Sea Salt's sustainability principles run deep, using the ocean and solar resources to harvest the salt, with no ecological footprint, returning sea water to the sea with only 0.5% salt taken. All packaging is easy for reuse and is 100% recyclable. It was a non-negotiable that a partner collaborator was driven by the same focus on sustainability.
Coming soon on Cornish Sea Salt Website and Henry Holland Studio.