Information to
Choose the right sea salt
As a team, we are all slightly geeky when it comes to our passion for good salt. Whether you speak to our salt harvesters or our international team, who are flying the Cornish flag around the globe, we are united in our obsession to share the story of Cornish Sea Salt and why it tastes so good.
With a growing awareness of the health benefits, great taste and culinary versatility of artisan salts, cheaper table salts are being left behind. We've evolved everyday sea salt with our unique sea science as we believe a good quality salt should be by the side of every discerning chef's oven and at the centre of every food lover's table.
So what type of salt is best for you? We offer a wide range within our Cornish Sea Salt collection: Flakes or Original Crystals, Flavoured or our Seaweed blends.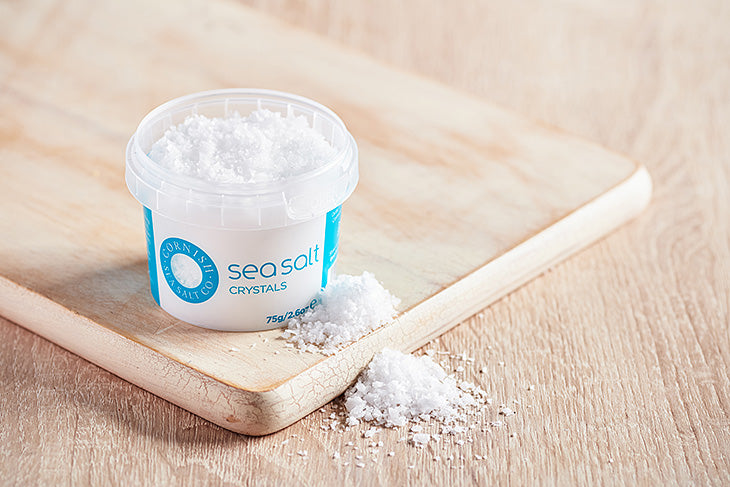 Original Sea Salt Crystals
Cornish Sea Salt Original Crystals are moister and chunkier than flakes and stay crunchy for longer. If it's texture and flavour you're after, then these are great for adding a burst of zesty mineral flavour to sweets and bakery products such as brownies, ice cream and salted caramel, as well as salads and roasted vegetables. The Original Crystals are also ideal for toppings on fish and meat, combined with fresh herbs and breadcrumbs.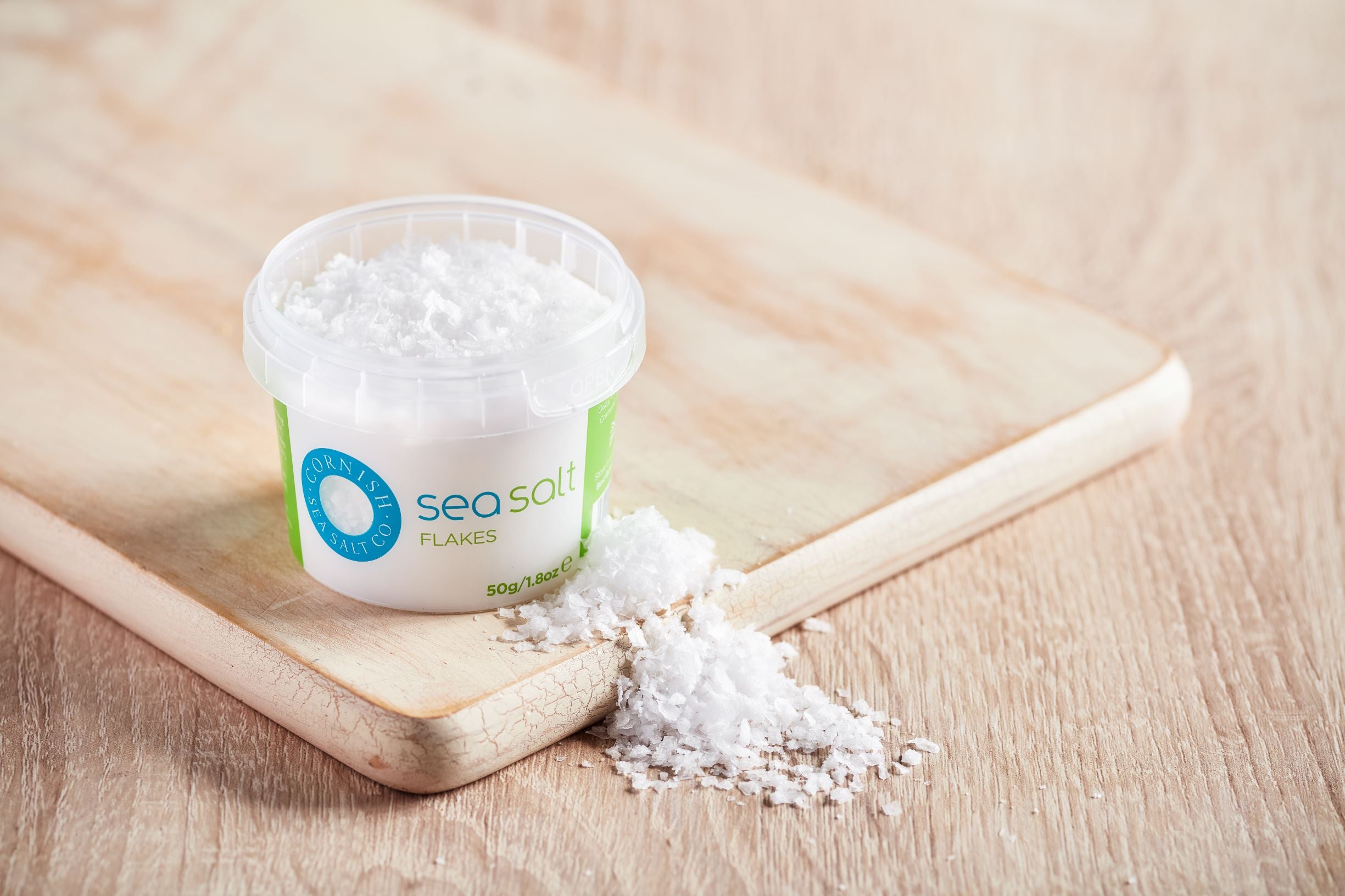 Sea Salt Flakes
In contrast, our Cornish Sea Salt Flakes are more delicate with a mineral-rich flavour that initially hits the palate and withdraws to enhance other ingredients. The flakes are ideal as a centrepiece for use as a condiment or as a finishing salt on most dishes. Sprinkle onto cod or haddock fillets before cooking or top scallops with butter and sea salt flakes before grilling. They will also melt more easily, making them particularly good in sauces, marinades or herby rubs on meat.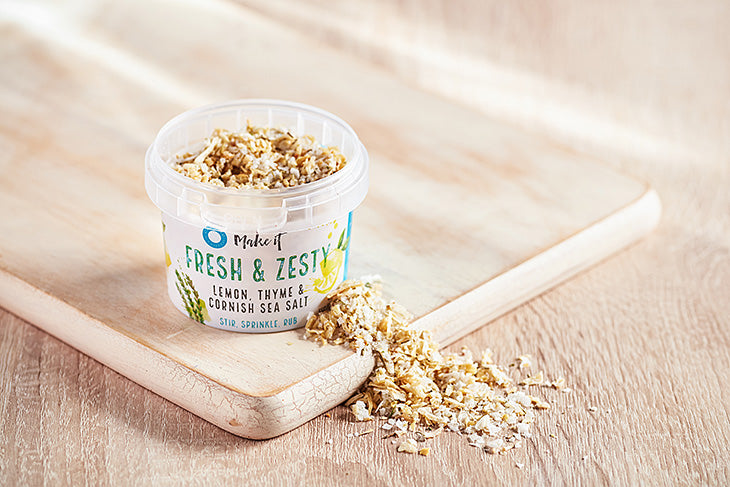 Flavoured Sea Salts
Our carefully blended flavoured salts perk up and enhance any dish. From Fresh & Zesty Lemon and Thyme to Really Garlicky, Chilli Hit to Smoked, as well as our luxury Salt & Peppery combination, we love them scrunched and sprinkled on scrambled eggs, mixed with butter to create a quick delicious sauce or rubbed into meats, such as steak, for extra flavour, and our Smoked Flakes help to make a mean crackling. Get creative, with one pinch you can transform a simple dish into a showstopper.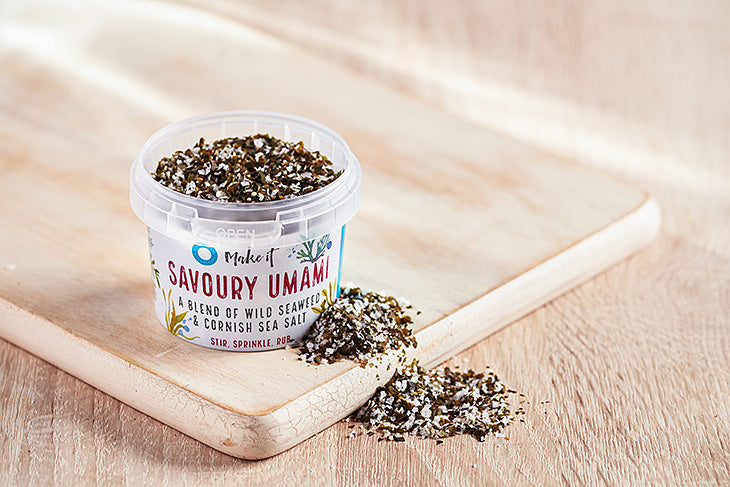 Seaweed Seasonings
Alternatively, you can choose to go nutritionally rich with our superfood seaweed salts. By harnessing the power of the ocean and the nutritional value of seaweed, you not only get a burst of umami flavour, but a huge health kick as the benefits of eating seaweed are just beginning to be discovered. Try our Savoury Umami blend, which offers an intense crackle of ocean flavour, our Fiery Umami gives a hot mineral hug to food or finally, our Peppery Umami is an exciting seaweed twist on the usual salt and pepper.