Latest
Looking to add some flourish to your fries - Meet Cornish Sea Salt Chip Salt blends!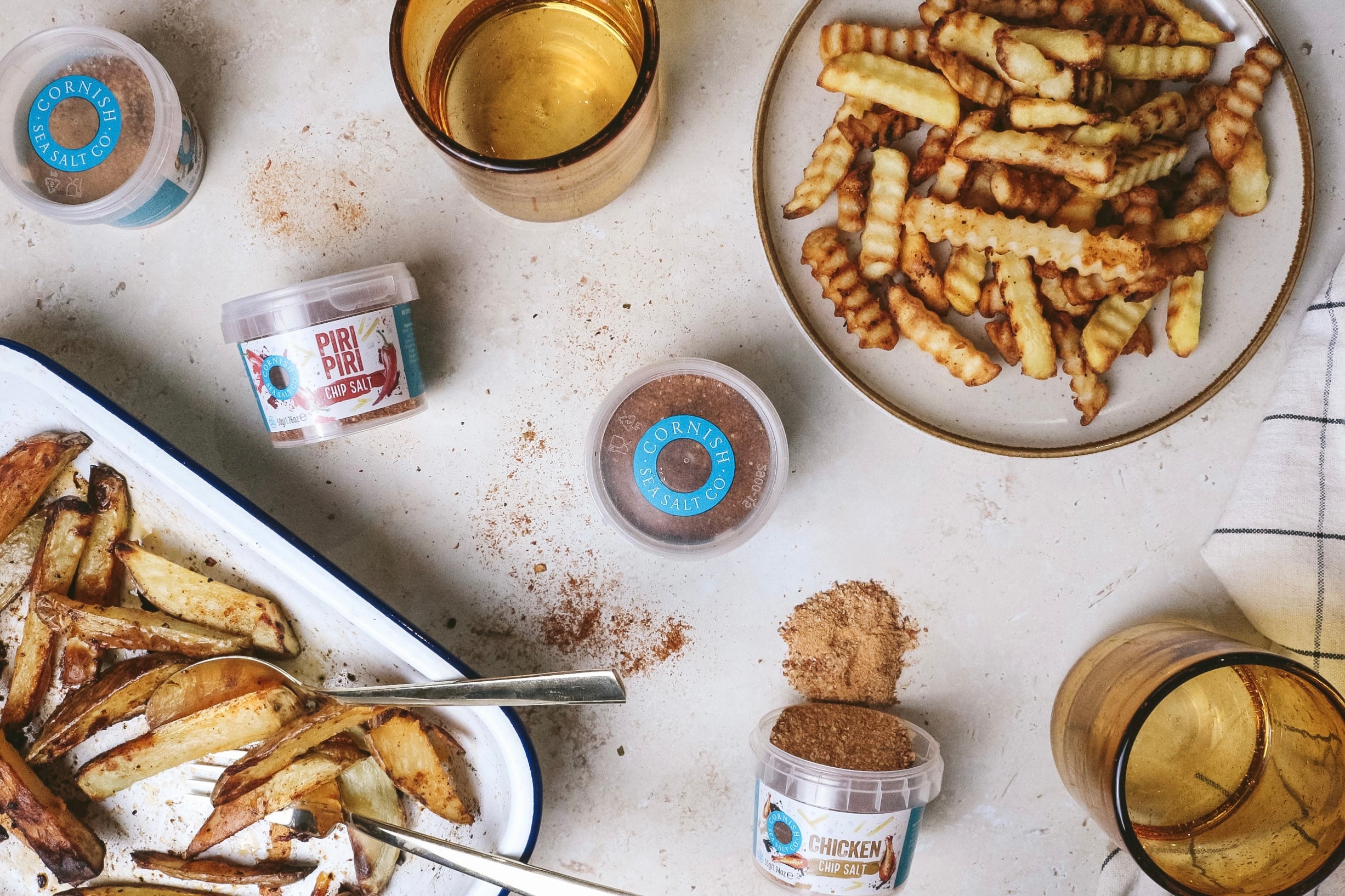 It's hard to miss the seasoning going on over social media feeds everywhere, chips are getting an upgrade and Cornish Sea Salt is getting in on the action, in the most delicious way possible!
These new punchy additions to the Cornish Sea Salt family are different to the traditional Cornish Sea Salt blends, having a finer and more powder-like finish which makes them easier to coat your chips and provide a taste sensation in every bite.
The Chicken Chip Salt is a combination of salty, succulent and savoury Chicken flavours and the Piri Piri Chip Salt gives a blast of fiery flavour. Both of the blends work well with every variation of your favourite potato pal! You name it; skin on, skin off, frozen, sweet potato, chunky wedges or skinny fries.
When creating these versatile and flavoursome seasoning salts it was imperative to capture all the richness of chicken essence and Piri Piri piquancy whilst also producing a product that is 100% vegan.
Alternative pinch tips!
Season your breadcrumbs to create the ultimate crispy top layer for mac and cheese
Sprinkle generously over warm soup
Lavishly rub on chicken skin or pinch over veg with a good glug of olive oil for a fantastic hit of flavour
Stir through your mayo or spice up your ketchup to elevate your dips
Chicken Salt Ingredients include:
Sea Salt, Garlic Granules, Natural Flavouring, Yeast Extract (Yeast Extract, Salt), Cornflour, Red Bell Pepper Granules, Smoked Salt, Onion Granules, Cracked White Pepper, Ground Paprika, Lemon Peel Granules, Ground Thyme, Ground Bay.
Piri Piri Salt Ingredients include:
Sea Salt, Ground Smoked Paprika, Tomato Powder, Yeast Extract (Yeast Extract, Salt), Onion Granules, Garlic Granules, Ground Cayenne Pepper, Lemon Peel Granules, Orange Peel Granules, Red Bell Pepper, Green Bell Pepper, Lemon Juice Powder, Ground Black Pepper, Crushed Chilli, Ground Oregano, Ground Basil, Ground Cumin, Ground Coriander, Ground Bay.