Latest
Roasting Salt is here!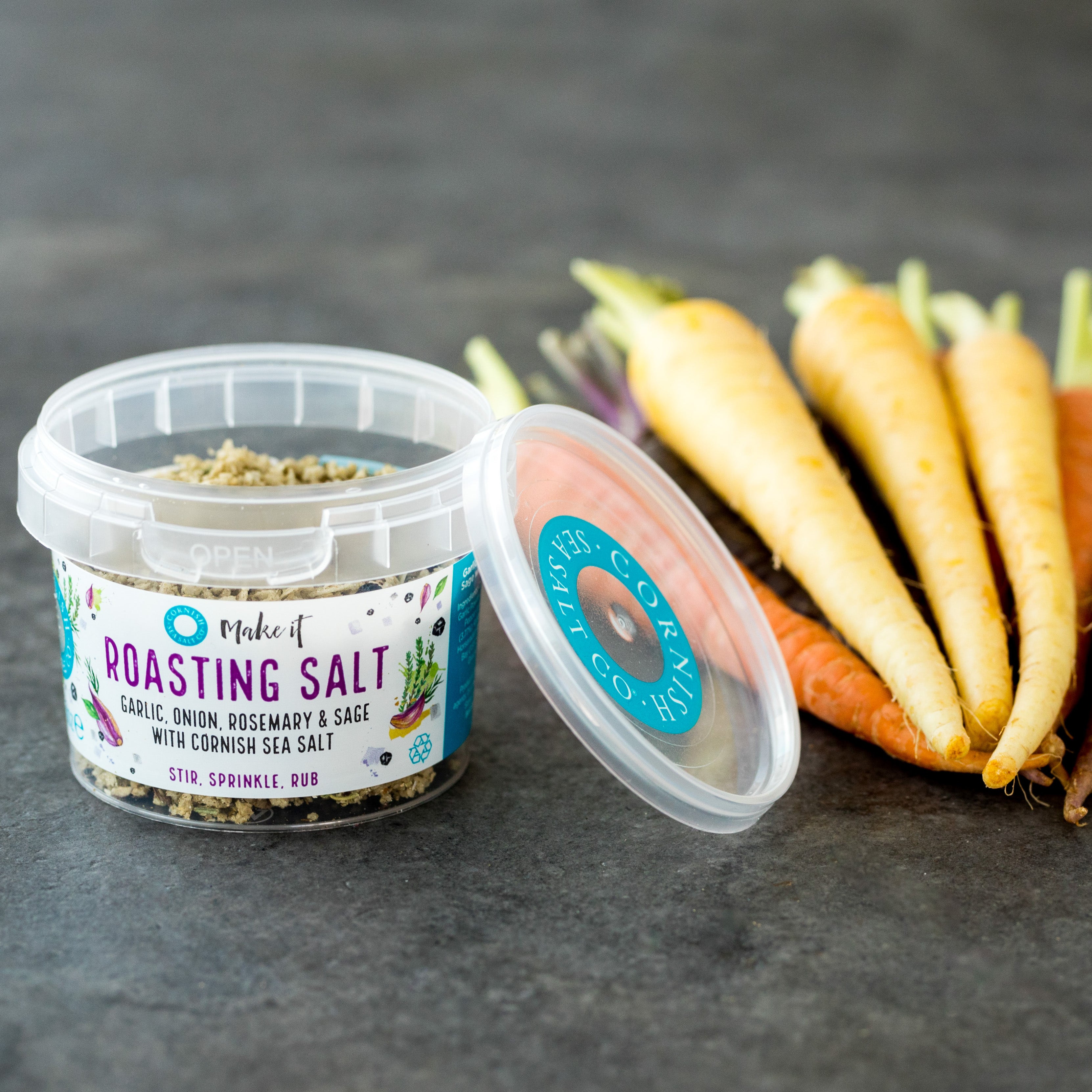 If you haven't already managed to grab it in your local deli or store, now is your chance to try our Roasting Salt. 
It's the perfect mix of garlic, onion, rosemary, with a horseradish kick, blended with Cornish Sea Salt to create a moreish savoury seasoning. 
Try it on roast chicken for a crisp and savoury skin, on baked fish, or sprinkle generously on your mixed vegetables before roasting them for the perfect season!