Latest
Reusing Cornish Sea Salt pots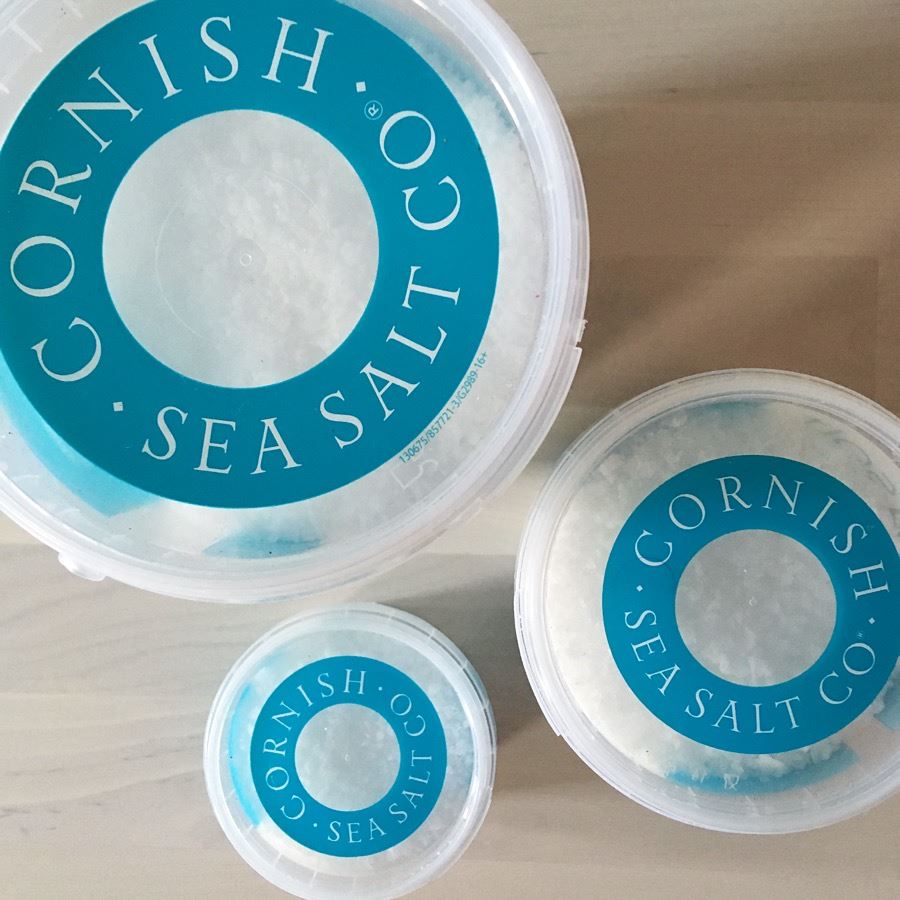 You don't need us to tell you that single-use plastic is ruining our planet. Whether it's from your local plastic-free charity or the media, we're constantly seeing horrible images of what plastic is doing to the environment- especially our coastlines. At Cornish Sea Salt we love our ocean, so it's no surprise that we're passionate about looking after it in whatever way we can.
Our Sea Salt tubs may be made of plastic right now, but they're certainly not single-use. They've been created with reusing in mind: they're safe and handy to be used over and over again for whatever you like. They make great pots for your stocks and soups, are perfect for carrying your snacks or can help to organise all your desk bit and bobs that just never seem to have a place. You can even use them as planters for your windowsill garden, and they make fab cookie cutters for your home-baking sessions. Workbench need tidying up? Stash all your knickknacks away nice and tidy with a tub- so you're tidying your space and doing your bit for the planet by taking a step to stamp out single-use plastic.
Whether you prefer a small, medium or large pinch pot, crystal, flakes or smoked sea salt, your tub is great as an all-purpose storage pot. We think the smallest ones are great for freezing stocks, the medium for your handbag snacks and the largest for your soup to sit in the fridge ready for lunch the next day. Every time you buy your favourite tub of salt you're blagging yourself a free storage pot: winning!
What are your favourite ways to reuse your pinch pots? Tag us in your upcycling photos on Instagram with the hashtag #CornishSeaSaltReuse for a chance to win a pot of salt.