Latest
Our Favourite Way to Spend a Day in Penzance with Sawdays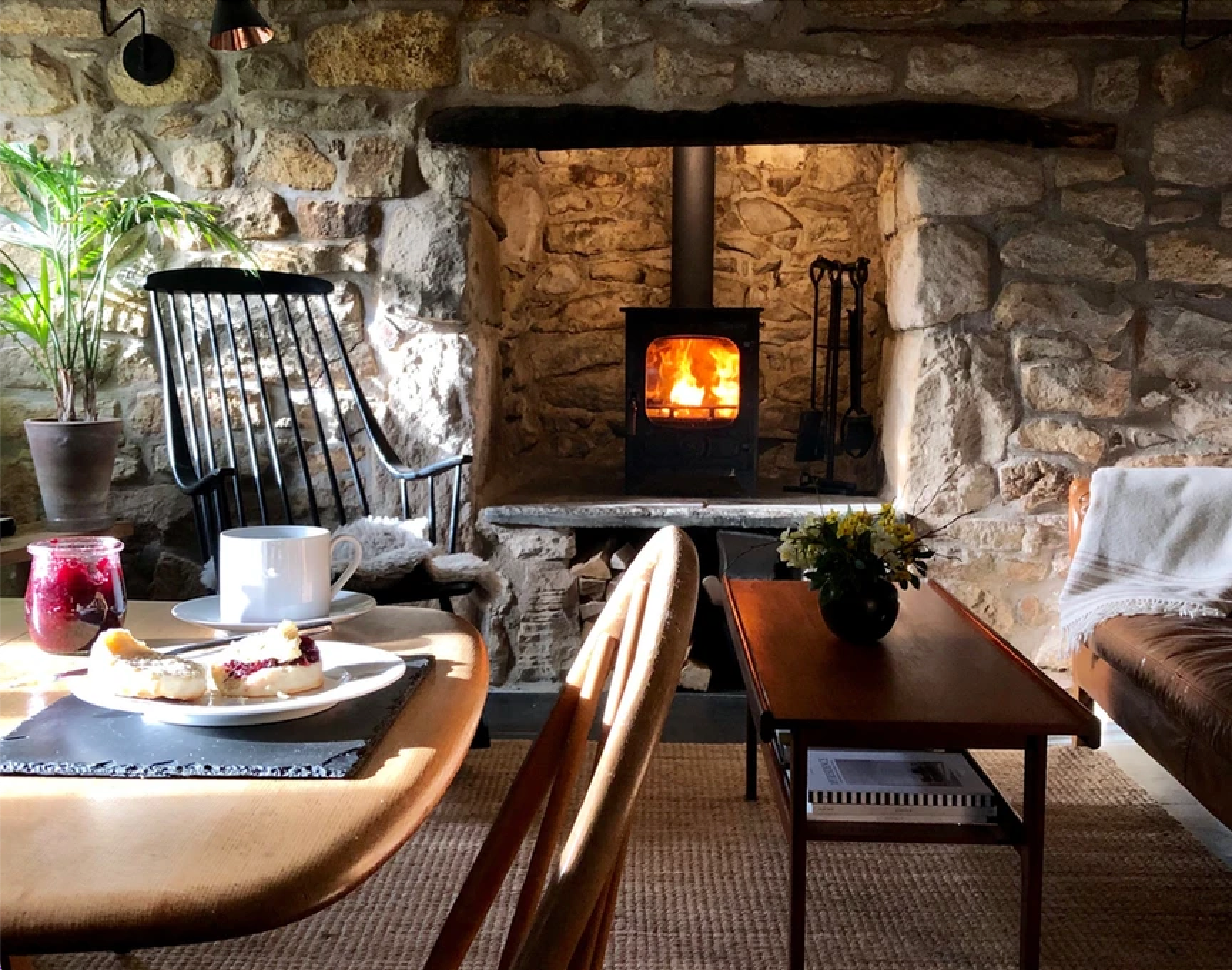 Cornwall in Autumn really is something special. Bringing with it quieter beaches, cosy pub corners and the coastline at its most dramatic, a trip to the South West at this time of year makes for a beautifully peaceful getaway.
We've planned out a perfect day in Penzance, one of the county's most charming historical towns, to help you make the most of a daytrip while staying at Carters Croft House with Sawdays which is nestled between Penzance and Helston and close to sandy beaches is a sweet space for 4.
Take a dip in the Jubilee geothermal pool
There's nothing like a skin-tingling dip in the sea to start the day on a high- but at this time of year it can be hard to pull yourself out of the comfort of a warm duvet to jump in chilly waters. At the Jubilee Geothermal pool you can soak up all the benefits of bathing in natural salt water without the icy temperatures. With an average heat of 30-35 degrees, this beach-side lido is the first of its kind in the UK, and is heated by its own geothermal well for a soothing sea swim whatever the weather. Look out to the ocean waves while you glide through balmy crystal-clear water.
Head for lunch at the Cornish Barn
Now you've worked up an appetite with that soothing seaside swim, it's time to eat- and The Cornish Barn on Chapel Street is the perfect pit-stop for a tasty home-cooked lunch. Whether you're craving some locally caught Cornish fish or a crispy Korean buttermilk-fried chicken burger, this simple and homely menu paired with the stylish and comfy décor makes for a cosy hideaway to relax and recharge before you carry on with your Cornish adventure.
Set Sail to St Michaels Mount
Sitting in the waters of Mount Bay off the coast of Marazion, majestic St Michaels Mount is a must-visit. Stroll across the ancient causeway to the island, or if the tide's high catch the boat, and spend an afternoon wandering around the picturesque harbour and village (free to all in the Autumn and Winter months). This trip is one where the journey is just as special as the destination, but National Trust members can also tour the history-steeped castle.
Now it's time to cook…
There's nothing like a nourishing homemade supper after a busy day exploring the best that Penzance has to offer, and Cornish Sea Salt's pumpkin and kale curry using the Chilli Hit blend is the perfect Autumnal dish to hunker down with in your cosy cottage kitchen at Carters Croft. Stoke up the wood burner and put your feet up while your curry simmers- pure bliss.
You can find out more about Sawdays online who seek out independent hotels, B&Bs, inns and self-catering places in the UK and Europe that are run with passion and creativity. Visit their website https://www.sawdays.co.uk/