Latest
National Allotments Week | WIN!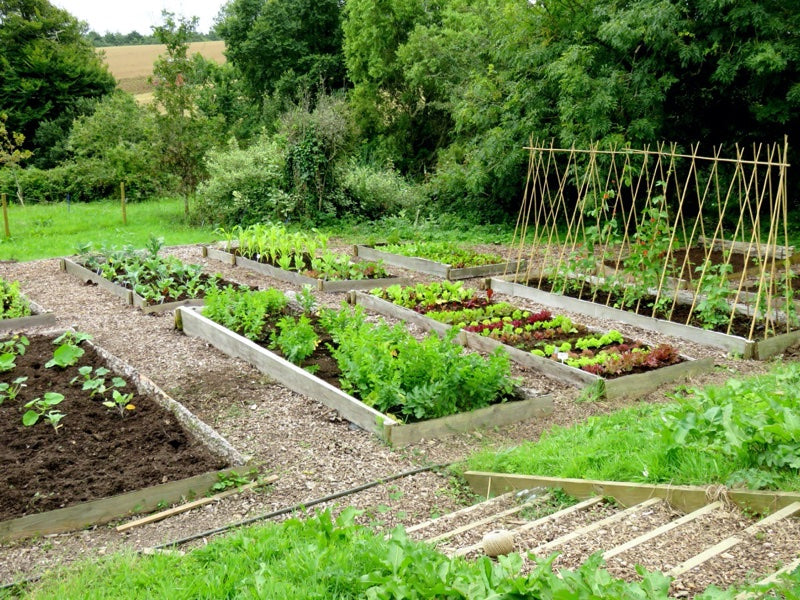 "The National Allotment Society created National Allotments Week in 2002 to promote the benefits of growing your own food in an allotment setting. Those benefits have been recognised by many more people during lockdown, allotment waiting lists have soared and seed sales went through the roof! Whether grown on an allotment plot or a back-garden home grown fruit and vegetables taste doubly delicious."
Rocket Gardens – Based on a farm in Cornwall, Rocket Gardens sow and grow thousands of organic vegetable plug plants, herbs and potted fruits ready to be delivered to your garden gate at just the right time for planting out.
Growing with Rocket Gardens is a really easy way to grow your own, whether you're a novice gardener who wants to try growing some veg, or a green-fingered pro who is short on time.
Primrose - Primrose are passionate about gardens and have been selling outdoor living products online since 2003. Established in the UK, Primrose is now an international retailer with its roots firmly grounded in gardening, helping you discover what 'garden' means to you.
One lucky winner will get their hands on grow your own bundle so you can grow your own and create some delicious recipes at home with some added flavour from our sea salt seasonings.
A Cornish Sea Salt selection of our core salt range, and a selection of 5 Simple Seasoning flavours
A Herb Plant Collection from Rocket Gardens, containing 3 of each of 5 popular herb plant varieties that can be planted in pots or beds this summer.
A Grow Your Own Purple Daze Veg Kit by Plant Theory – available from Primrose
Head over to our Instagram to enter...