Latest
Mark Hix opens the door to his kitchen secrets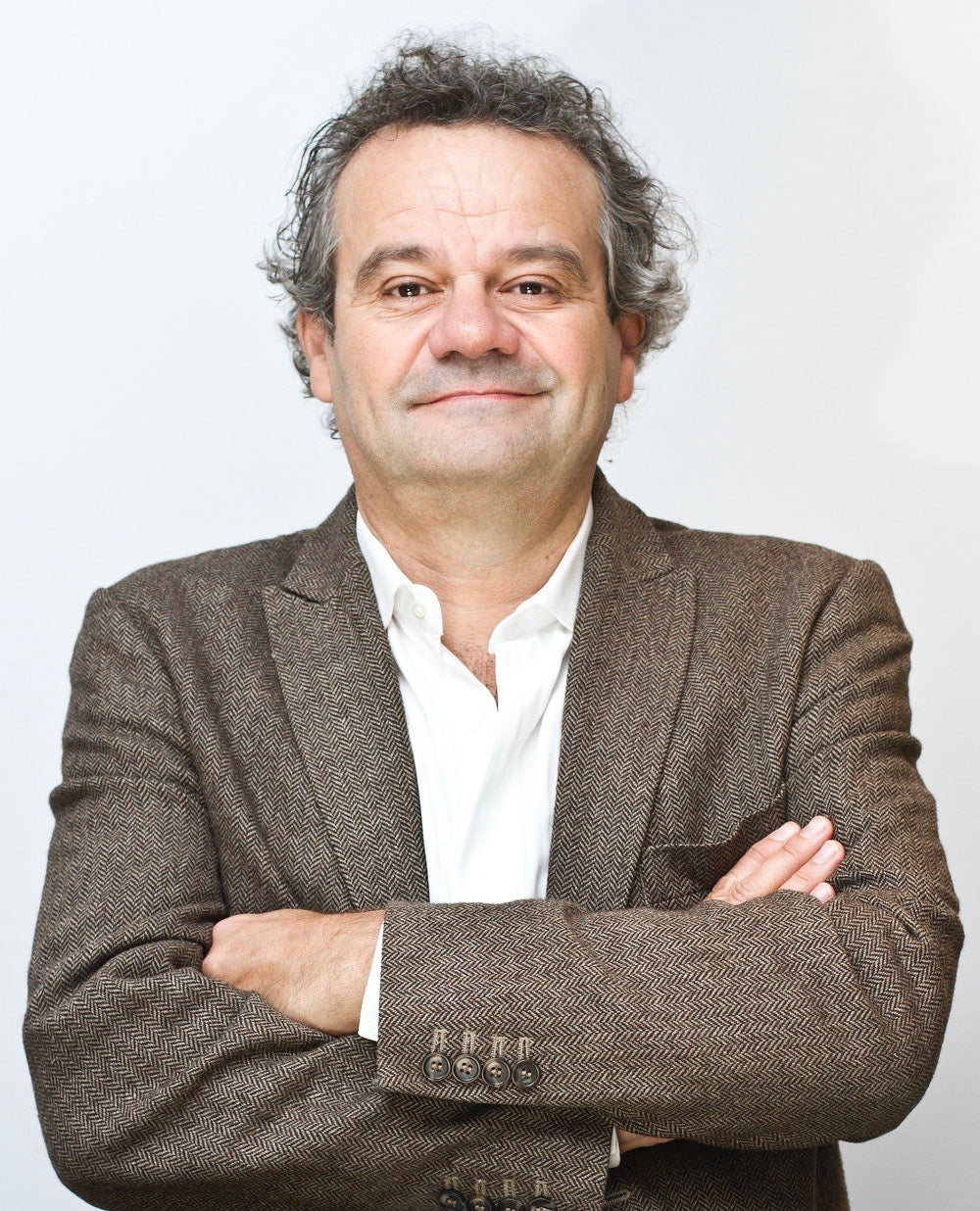 Mark Hix - one of the UK's biggest chefs, restaurateurs and food writers - recently awarded an MBE for his extensive services to the industry – reveals the ingredients you need to cook like a professional in your own kitchen.
1. Spices
As we chat, Mark is throwing together not one, not even two, but three different curries for a shooting outing at the weekend. He recommends a full rack of spices at the ready but cumin seeds and ground cumin are a must for any home cook.
2. Tomato ketchup
Unexpected? Probably - but it's Mark's "secret little ingredient", ideal for tarting up dressings and sauces.
3. Dried bottarga
If you've never heard of it, bottarga is a Sardinian staple: salted and dried fish roe which works pretty much like Parmesan. Grate it onto hot spaghetti with a squeeze of lemon and a splash of olive oil, or eat sliced onto toast with a glass of chilled dry white.
4. Dried seaweed
Definitely the superfood of 2017, seaweeds are a healthy and tasty addition to most dishes. Mark uses them in salads and stocks for extra flavour and nutrient oomph.
 5. Honey
It's unlikely that most of us will have a 'collection' of honey from across the world as Mark does, but it's worth having a jar or two up your sleeve. Make it raw, local and unpasteurized, both set and runny, and you can use it in anything from porridge to salad dressing.
6. Frozen prawns and peas
For whipping up a quick curry, the freezer is king and prawns and peas are the ultimate in healthy fast food. Probably worth having a tin of coconut milk on standby too.
7. Chilli sauces
From New Orleans to the Caribbean – chilli sauces bottle up heat and flavour from around the world and can add an exciting piquancy to dishes. Get a few to choose from.
8. Cornish Sea Salt
A must. As Mark says, "I've always got a pot next to my cooker. There's no alternative, cheaper salts don't even come close to Cornish Sea Salt for texture and taste." Use it to make a tasty crust on steak with some coarsely ground pepper and treat more as an ingredient than a seasoning.
9. Asian vinegar
From muscatel to sherry, Mark's vinegar collection totals about 20 different types that can be used in dressings,  splashed onto food for flavour or used as a key ingredient in Asian cooking, which Mark loves, especially with a bit of crab or lobster that he's fished himself in Dorset.
10. Dove Farm self-raising flour
Great for getting deep-fried food really crisp, especially pakoras.
Other top tips: keep a bag of ragu in the freezer and a range of dried pastas, which are always a great fall back for swift dinners, Cipriani and Filatella are favourite brands. You'll also find a big range of tinned fish from around the world on Mark's shelves and he's always got his mother dough on the go (a sourdough starter) for making bread.