Latest
How to Use Cornish Sea Salt to Liven up Your Picnics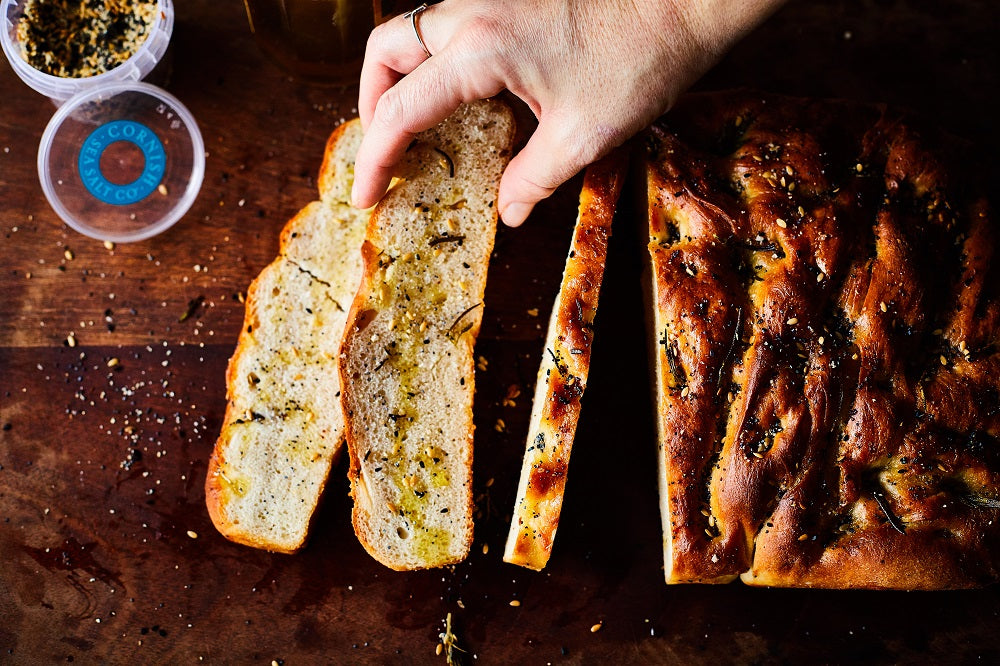 It's #NationalPicnicWeek! Here are our top #SimpleSeasoning tips and recipes to make your al fresco dining a little more special, even if the Great British weather has other ideas…
Spice Up Your Salads
Life (and summer) is too short for boring salads. Our friend Laura put together some simple dressings that are perfect for perking up your salads and sides, especially if they're leftovers from the night before. Click here for the recipes (we love the Chilli & Citrus dressing on… well, everything really!).
A Super Seed Supper!
There really isn't anything better than a freshly baked focaccia- except maybe one sprinkled with our Super Seed Topper blend. With a smoky, crunchy crust, this simple bread recipe is sure to impress your friends, and might help to soak up all that rosé too. Dip into some good olive oil and balsamic vinegar for a tasty alternative to soggy sandwiches.
The Tastiest Tomatoes
British tomato season is one of our favourite things about summer, and when seasoned right there really isn't anything tastier. Slice heritage tomatoes (the wonkier and more colourful the better!) and lay on a plate, then sprinkle with flakey sea salt just before serving. The salt brings out all that beautiful sweet flavour from the tomato, making them perfect to eat by themselves or sandwiched in your focaccia.
Chips and Dips
It wouldn't be a British picnic without crisps! We like to make ours that little bit posher by making our own and serving them with some tasty smokey hummus. For the crisps you can use leftover peels from your carrots, potatoes and parsnips- save them up in the freezer until you have enough to turn into crisps, and then simply drizzle with oil, sprinkle with salt and bake in the oven until nice and crispy. Store in an airtight container before you're ready to pop it in your picnic basket, and remember to take a pot of sea salt for last-minute seasoning. For the homemade smokey hummus, blitz up chickpeas, tahini, smoked paprika, lemon, garlic, olive oil, a pinch of black pepper and a good sprinkle of Smoked Sea Salt.
Salt & Peppery Strawberries
For a light and summer dessert, sprinkle some halved local strawberries with a pinch of our Salt & Peppery blend just before serving. The salt brings out the moisture (and flavour), while the pepper balances out the sweetness, helping the more subtle fruity flavours to shine through. Dollop on some ice cream for a real winner- here are some of our favourites this year.
And there you have it- everything you need to get creative with Cornish Sea Salt and jazz up your picnics this summer. You can shop our salt range here, and don't forget to tag us in your #SeaSaltDifferently snaps on Instagram, Twitter and Facebook- we can't wait to see how tasty your #NationalPicnicWeek looks!