Latest
Glocalisation: think global, act local and create world-class flavour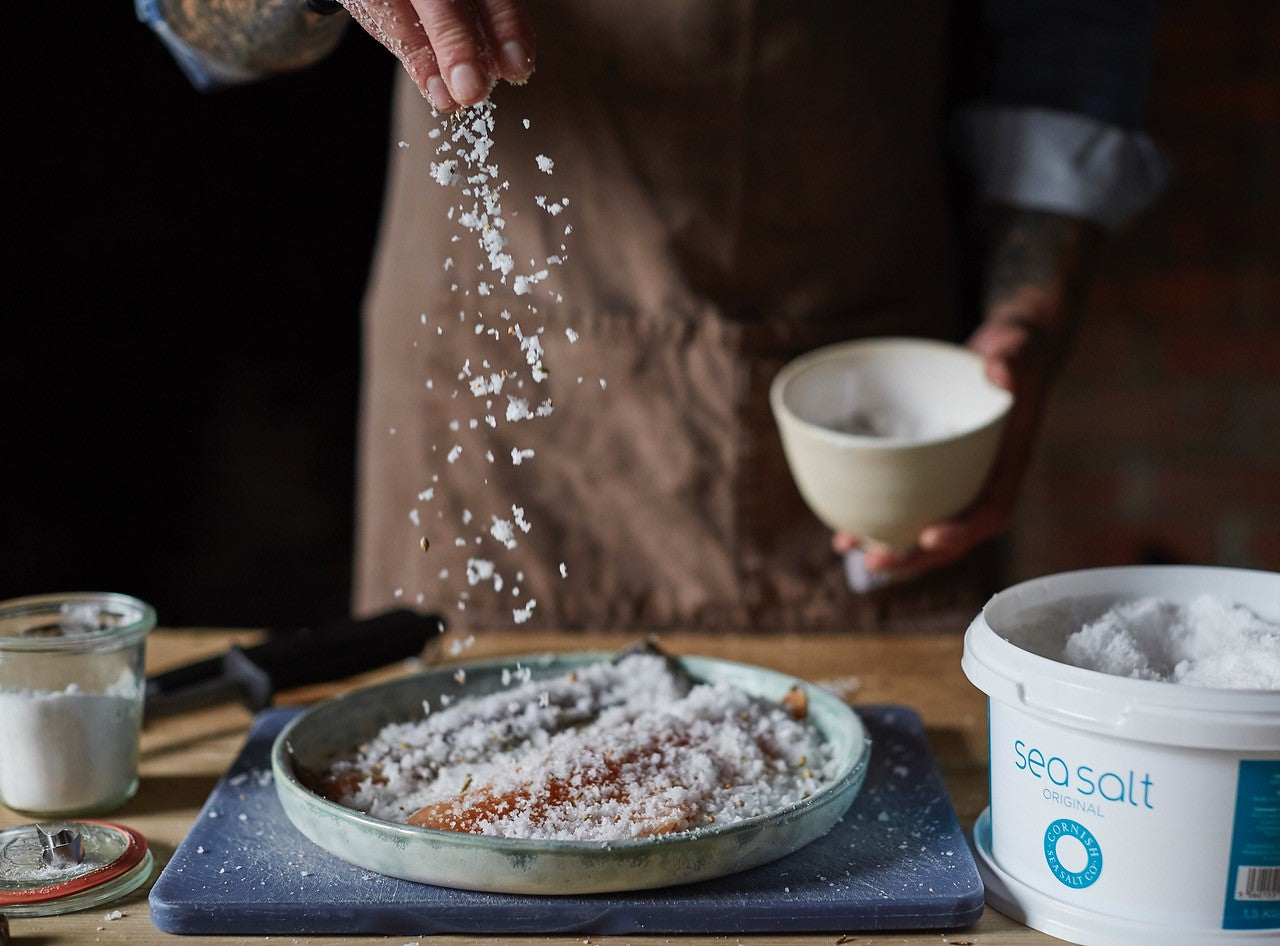 Glocalisation can be described as thinking global acting local, but we like to think of it as taking inspiration from all around the world, using a combination of local and international ingredients to create world-class flavour. Director of Sales, Suzanne Skerry takes us on a whistle-stop tour of some of the countries where we export Cornish Sea Salt, and the inspiration we take from them. 
Cornish Sea Salt is exported to over 33 countries, giving us plenty of opportunity to take inspiration and influence from the world's food and drink trends, local cuisine and passion for food. Food lovers, top chefs and consumers around the world are choosing Cornish Sea Salt for its intense flavour and unique
mineral taste. Glocalisation feels all the more relevant in light of the coronavirus
outbreak - we may be miles apart but we are very much a global community.

UAE
"We went to the Gulfood expo in Dubai in February, one of the world's largest annual food and drink trade exhibitions, which was amazing. We have been working in the Middle East for a few years – mainly in retail. This year we are delighted to be launching into foodservice with our new distribution partner- Bidfood Middle East.
Bidfood Middle East currently operates in five markets across the GCC (United Arab Emirates, Saudi Arabia, Bahrain, Oman, and Jordan) catering to customers as a wholesale food distributor in a wide range of sectors within the foodservice and catering industries.
Seasoning is a huge part ofcooking in the UAE and spice blends seem to be the spicier the better! Emiratis definitely seem to be becoming more health conscious and there is a move towards consuming more vegan foods and products, but equally they love our salt on a great steak!"
Australia
"In Australia we work with Bidfood Australia, suppliers to the food service across the whole of country. The Australians are seriously passionate about good food and wine, and are willing to experiment with food products and trends. Australia is known for giving the rest of the world the flat white coffee and sharing their passion for avocado and eggs at breakfast, which our development chef, James
Strawbridge, has paid homage to in the latest edition of Seasoned. 
Australia's proximity to East Asia means you also see a lot of Asian influence in their foods, with some media declaring Australia to have the best Asian food in the world."
USA
"This year we have also just started exporting Cornish Sea Salt to the USA, another exciting new territory for us and we've just started supplying a high-end
retailer–Central Market, based in Texas.
I think supplying the USA is the equivalent to supplying the different countries across Europe because all of the states have their own traditional foods, international influences and trends. An awareness of the impact of poor nutrition on health is something a lot of Americans are becoming more aware of. Gourmet foods are also still a big trend. We are also now looking to launch into the foodservice sector too."