Latest
Cornish Sea Salt Sustainability goals this World Oceans Day and beyond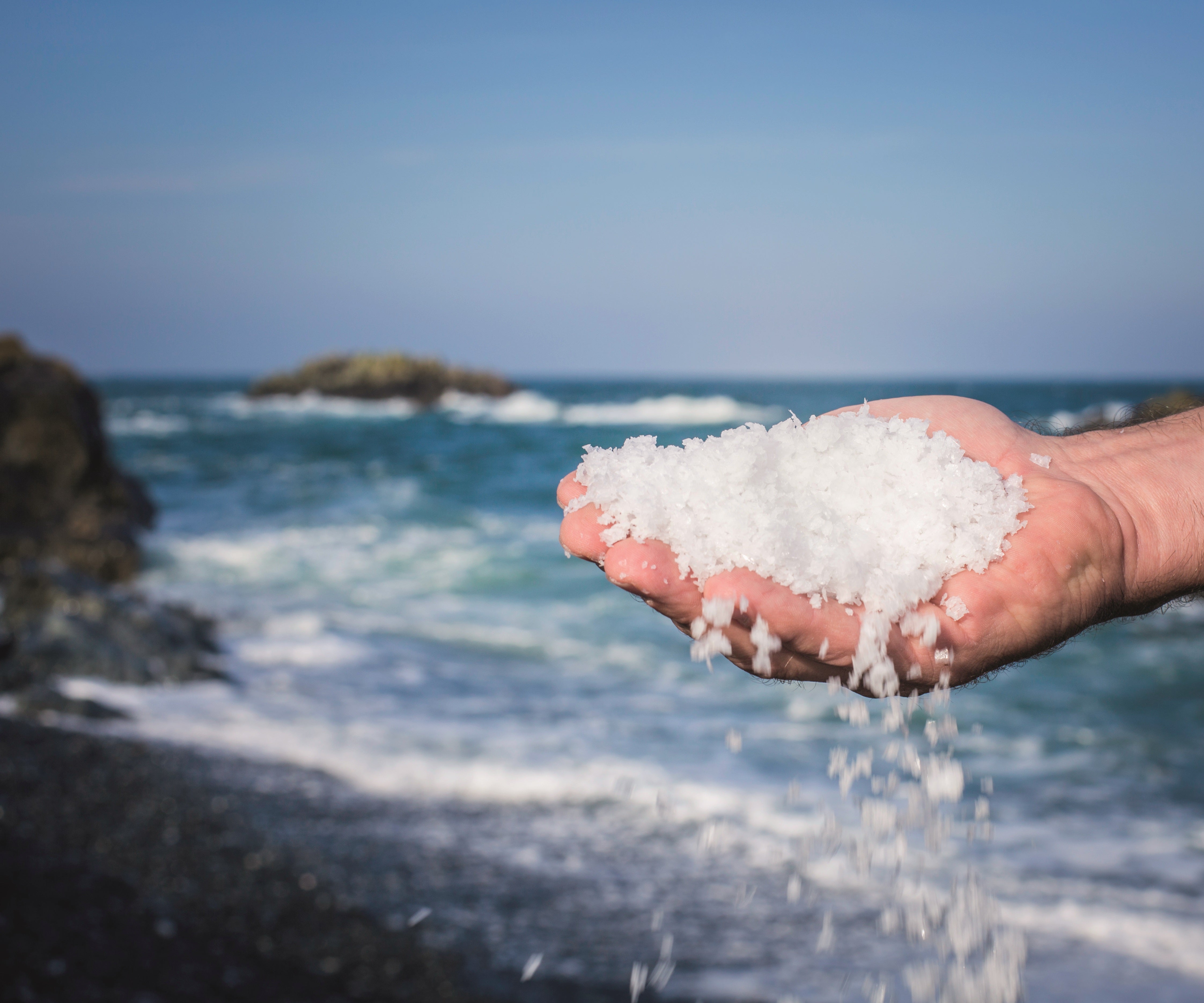 What exactly is Sustainability? It's a big question- but at Cornish Sea Salt we see it as our mission to make use of natural resources without depleting them for future generations. 
We want to bring you the Grade A sea salt you know and love, whilst making sure we do our bit to protect the planet and ensure this tasty natural resource is preserved and ready for people to pinch, crunch and sprinkle for as long as possible.  
  
We support international sustainability standards and goals and we are constantly looking to update the way things work at Cornish Sea Salt HQ to play our part. We're working towards becoming completely CO2 neutral- through introducing fleet policies, reducing business travel and electricity consumption via utilising the latest energy saving technology, and taking things digital to reduce paperwork. 
  
We're proud to say we're renewable energy based, that we use and release no toxic pollutants, and that we're looking to install even more solar panels and heat pumps to help things tick along as eco-friendly as possible at the salt house while improving energy efficiency.  
  
The Bigger Picture  
  
Sustainability is at the core of Cornish Sea Salt. From day one our founders have always kept in mind any impact that salt harvesting might have on the environment, choosing best practices to do as little damage as possible. We continue this mission today as we look at every area of Cornish Sea Salt HQ- including reducing office waste and looking towards biodegradable resources as much as possible.  
  
For us, sustainability doesn't necessarily mean becoming plastic-free. It means lowering the carbon footprint of our sea salt, reducing emissions, and offsetting any that we haven't worked out how to avoid just yet. 
  
Education is an important pillar to our sustainability mission. We're currently initiating a project that brings together our team and the local community to work together and learn how to become more eco-friendly in their everyday lives. We want everybody that works with us to know they're part of a team that is passionate about fighting climate change and protecting the environment- and that each individual plays their part in this. Our staff are trained to be recycling activists and encouraged to carry this ethos home with them into their daily lives.  

Targets 
We aim to reduce our GHG emissions in line with a 1.5°C trajectory and to as close as possible to 0. We intend to be net zero by 2050, with current emissions reduced significantly by 2030 and offsetting remaining emissions via various carbon offsetting projects. 
 
We are electrically 100% renewable, but we are still looking out for ingenious ways to reduce energy, considering energy efficiency developments. We are currently implementing a 'carbon price' and focus on product innovation. Our target is to adopt climate and carbon neutrality. 
 
We are currently in the first stages of our process: measuring and assessing our carbon footprint. Our journey started in the very beginning of this company, as our whole process was originally set up to be made with lower energy use than the industry norm. We have been continuing our path towards sustainability since then by reducing carbon usage in our production year on year for the past 10 years and have implemented a number of schemes including solar PV. Further down the line, we are looking at setting more detailed targets, whilst being transparent, followed by implementing actions and changes to better ourselves.  


Join the United Nations World Oceans Day #RevitalizeTheOcean conversation on #WorldOceansDay and beyond.
Do you have some more questions? Head to our FAQ page to find out more about the Cornish Sea Salt stand on sustainability.