Latest
3 ways to use Super Seed Topper for tasty twists on your everyday home-cooking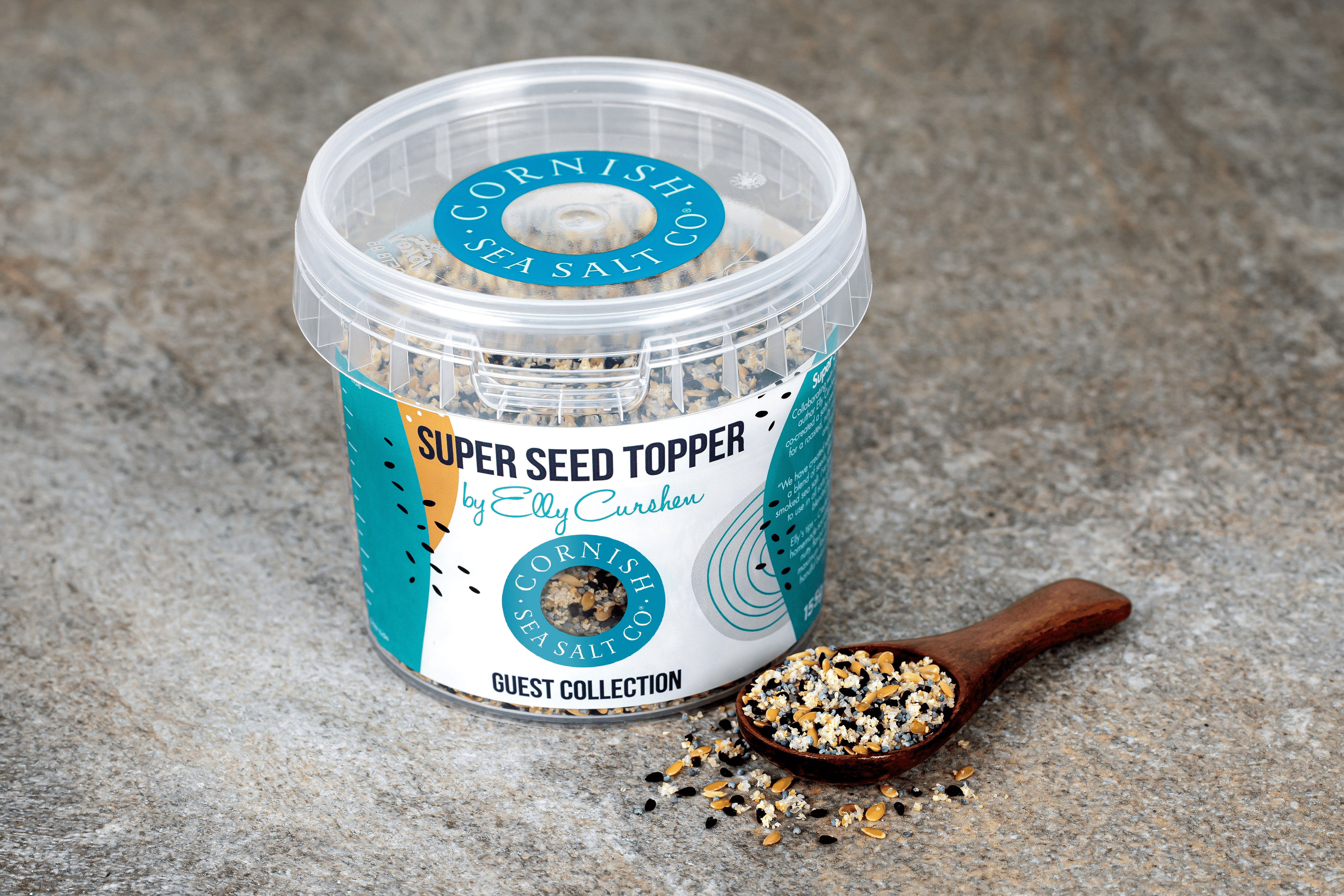 If you've yet to try our famous Super Seed Topper, you're missing out. The Cornish Sea Salt answer to America's 'Everything but the Bagel' seasoning, this tasty blend of seeds, onion, garlic and smoked sea salt packs a crunchy punch in every pinch.
Created in collaboration with food writer Elly Curshen (aka @ellypear), Super Seed Topper brings together all her favourite flavours and textures in one mighty (and seriously addictive!) seasoning.
This month, Waitrose has a mega 20% off our Super Seed Topper, and to celebrate we've rounded up our favourite ways that this tasty blend can take your home-cooking to another level. Read on to become a Super Seed seasoning pro!
Crunchy Crusts
Super Seed Topper is a one-stop shop for the crunchiest crust every time. Sprinkle over lasagne or cottage pie just before popping in the oven for a satisfyingly salty crunch, or combine with a glug of olive oil to make a quick and easy rub that's perfect for seasoning cod fillets, chicken breasts or whole cauliflower before roasting. If you're feeling extra fancy you can give your homemade bread a tasty seeded crust too- it's especially good on focaccia. Simple seasoning never tasted so good!
Flavour-packed 5-minute lunches
Who said speedy lunches can't be packed with flavour? A pinch or two of Super Seed Topper gives all the salty crunch needed to perk up avocado on toast, or to make hummus and crudités that bit more exciting. It's also a perfect partner to any kind of eggs- stir through scrambled seconds before they leave the pan, sprinkle over fried for a crunchy finish on the yolk, or give your egg and soldiers a tasty twist with a pinch just before dipping!
Super Seed Salad Toppers
Boring salads, be gone! Even the simplest greens can be perked up with a hearty sprinkle of Super Seed Topper, for both crunch and flavour in one easy hit. Mix into your favourite dressing and drizzle away, or make your own crunchy croutons using leftover bread- these are also perfect as soup toppers. Simply preheat your oven to 200c, chop your bread into rough 1inch chunks and drizzle with olive oil. Season liberally with Super Seed Topper and roast until they're as crispy as you like them. We've never felt so good about that slightly stale end bit of bread…
And there you have it, three #SimpleSeasoning tips to use Super Seed Topper in your kitchen for flavour, crunch, and salty goodness! We can't wait to see what other hacks you've come up with-don't forget to tag us in your #SuperSeedTopper creations on Instagram, Facebook and Twitter and grab 20% off your pot at

waitrose.com

 this month.